IT IS THANKSGIVING WEEK HERE IN THE UNITED STATES. I'm getting ready to go out for a nice casual drive down Interstate I-95. Should be fun.
After I get back stuffed with turkey and whatnot, we'll get back to data visualizations and analysis. But let me leave you a couple animated gifs showing recent housing and mortgage market trends.
Mortgage rate trends
First, let's just look at a line plot of trends in the 30-year fixed mortgage rate: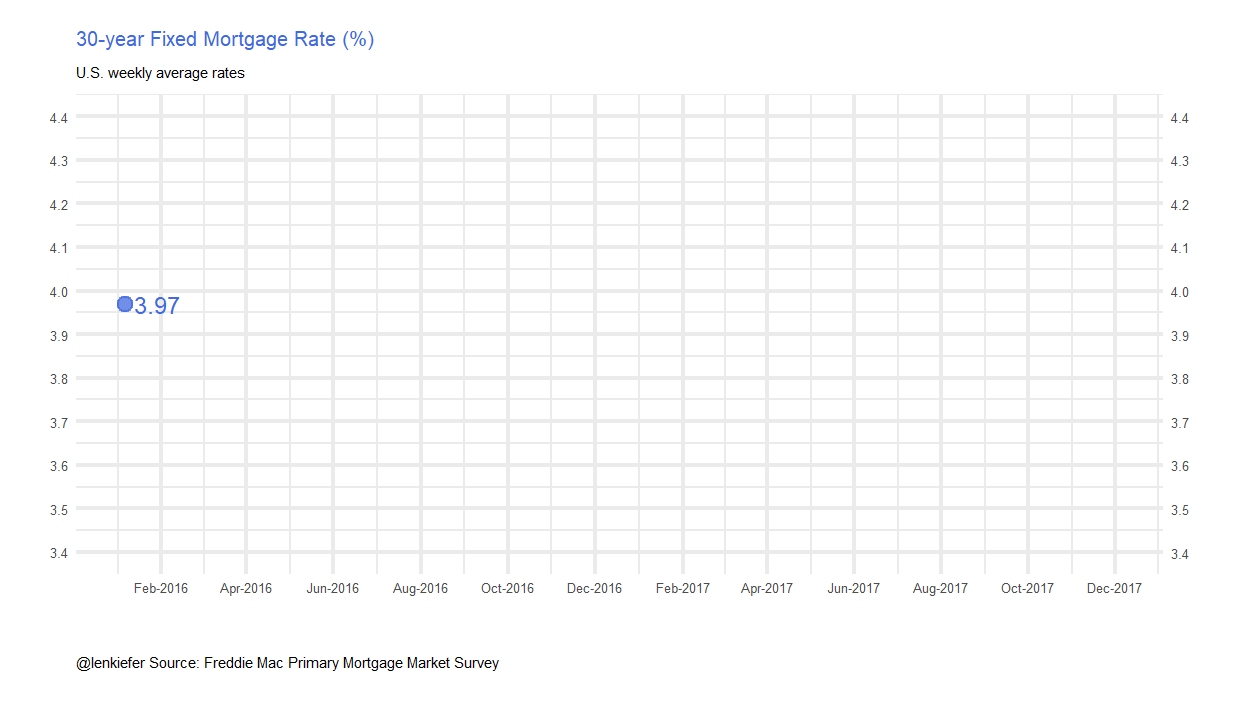 Let's update our majestic mortgage rate plot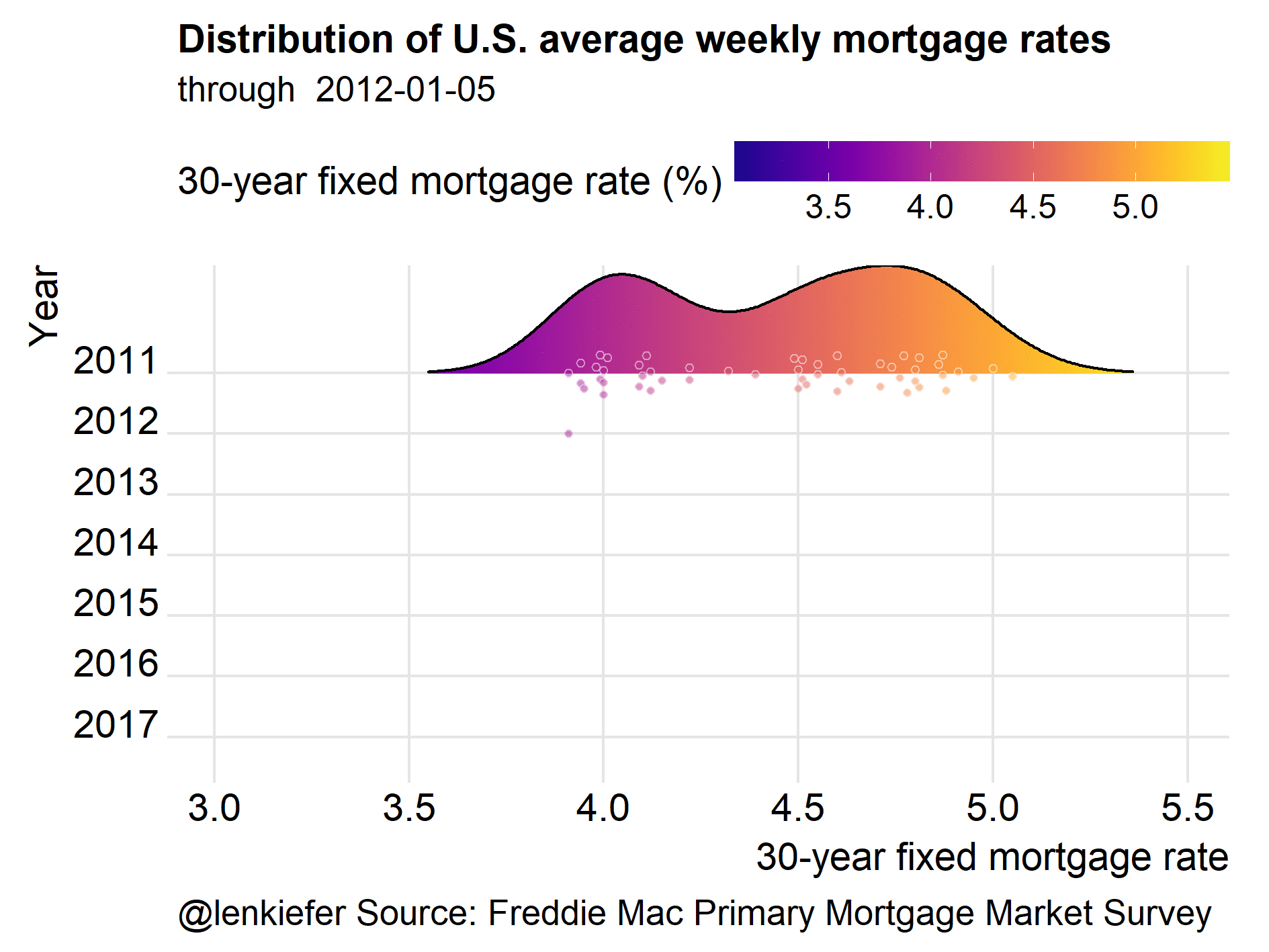 Home Sales Trends
Finally, let's look at home sales trends. This plot shows monthly existing home sales through October by year. We see that 2017 in on pace for the highest total in a decade.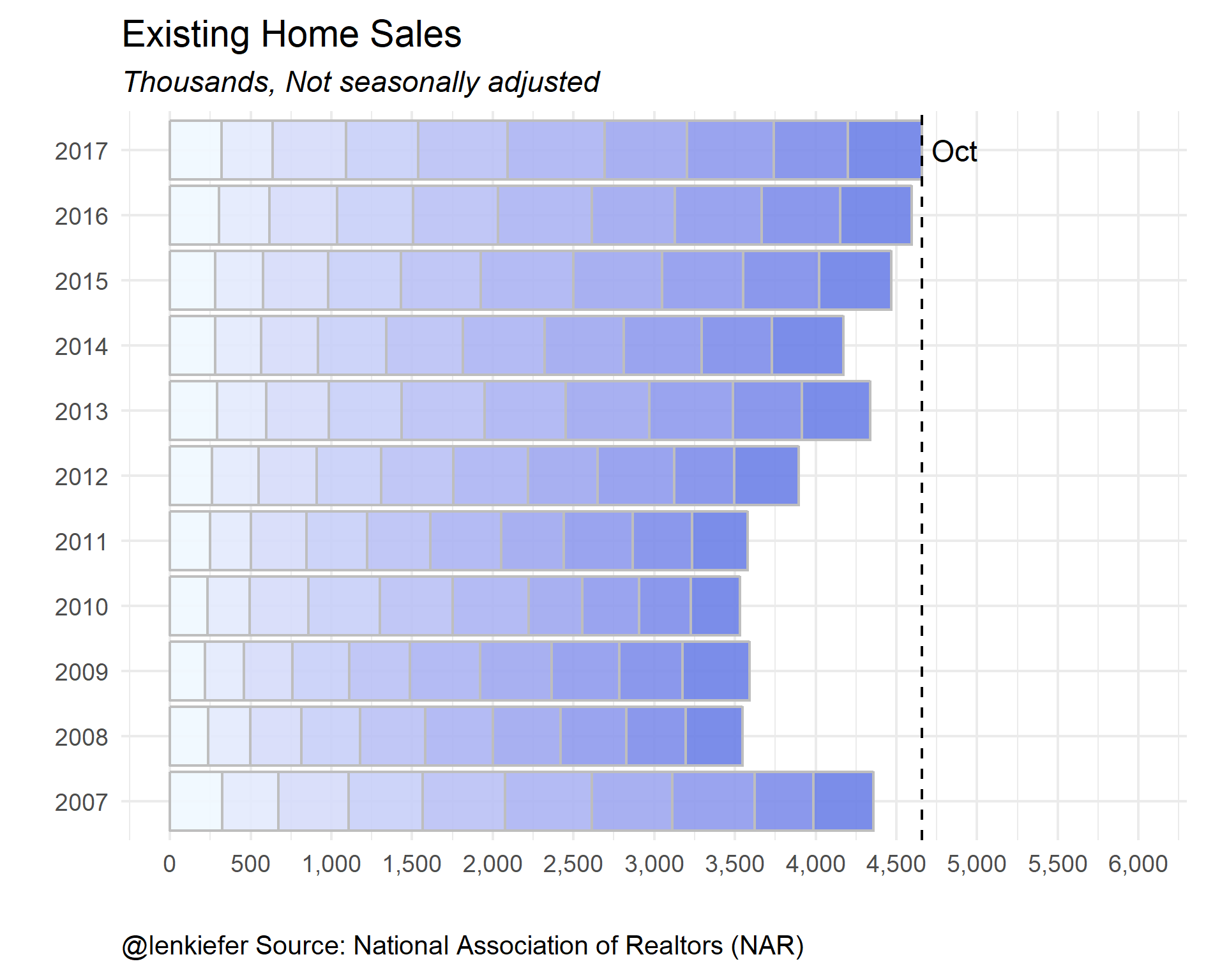 Static plots
Static versions of the plots: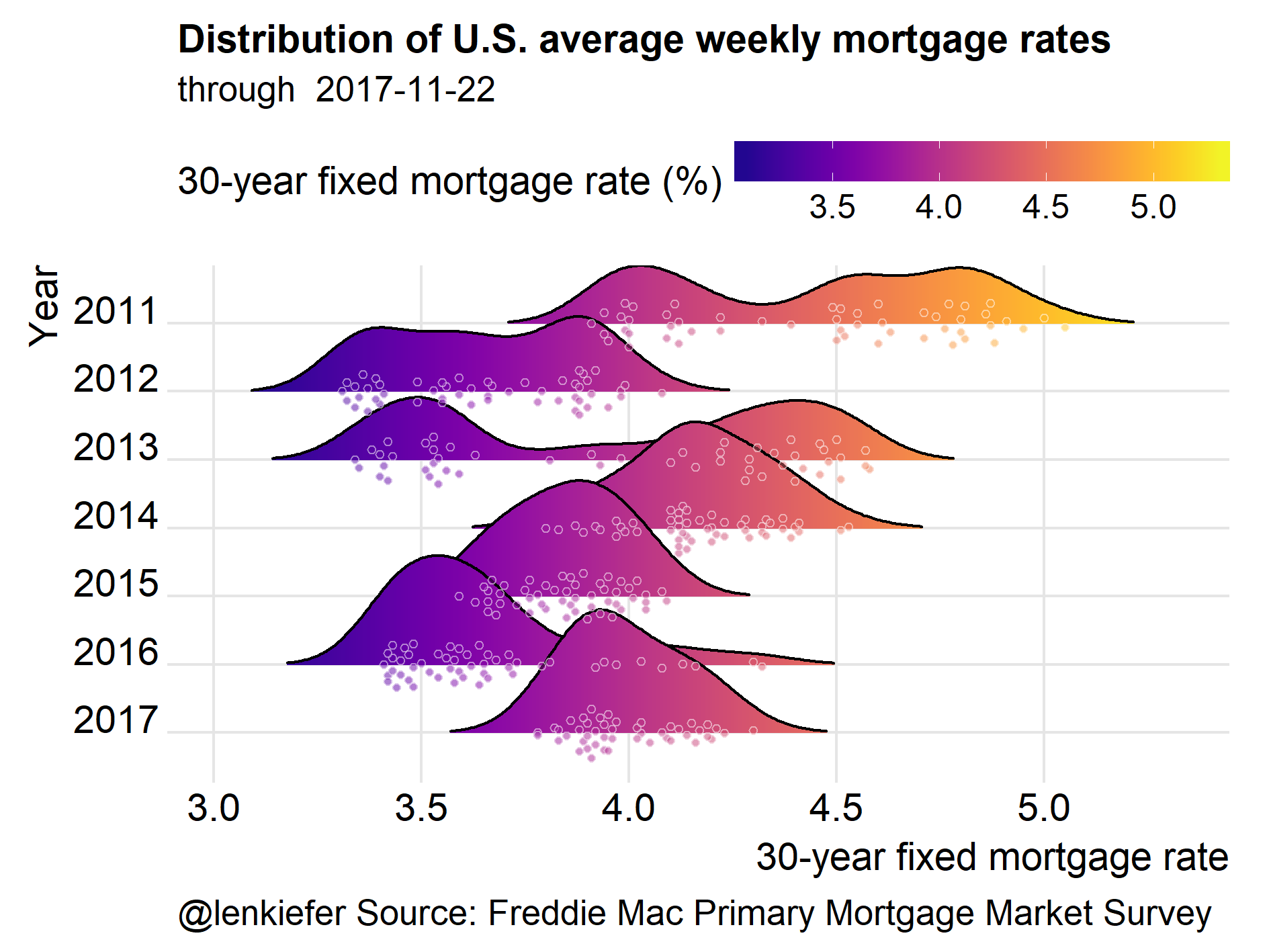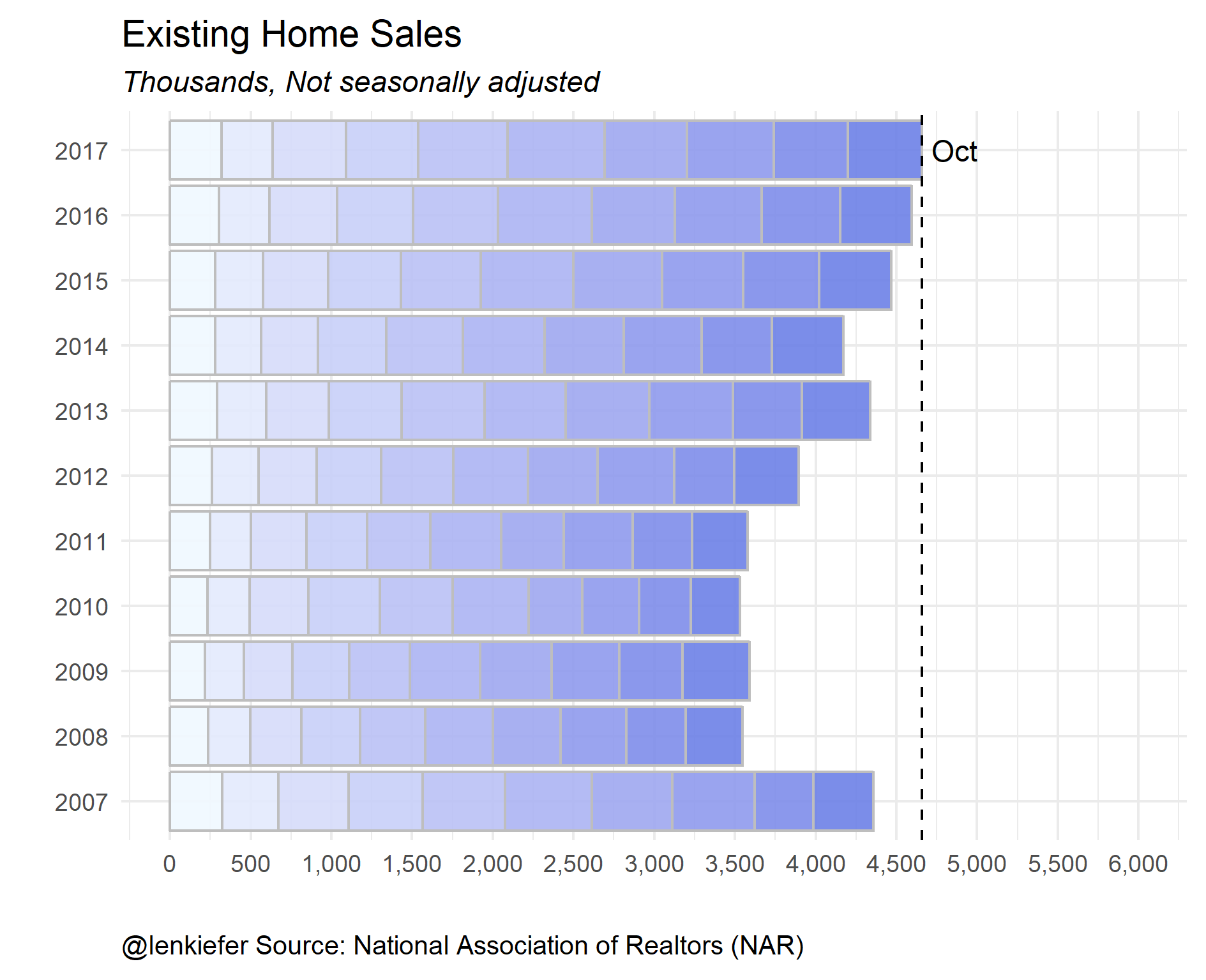 Some Twitter Highlights
I also posted a bunch of stuff this week over on Twitter. I haven't had time to write them up beyond the 280 characters, but some there are some interesting plots. Check them out.
Thoughts on Mortgage Debt Outstanding
Over the last 10 years, single-family mortgage debt growth has averaged about 0% in the U.S.
In recent years growth has started to pick up, but it's still way below historical averages. pic.twitter.com/pEwjMYCOUZ

— 📈 Len Kiefer 📊 (@lenkiefer) November 20, 2017
Happy Thanksgiving everybody, have a great one! I'm thankful for many things, including being able to share with you all.
Share!