THIS WEEK WAS BUSY, with a lot of data releases. Earlier this week we talked about housing starts, but there were a bunch of other key releases. Let's review some of them here.
We'll just do a quick description of the data and then follow up with a static chart and an animated gif.
Mortgage rates are still super low
U.S. weekly average mortgage rates ticked up this week, but remain down from the start of the year. And by historical standards rates remain, sorry about the technical jargon, super low.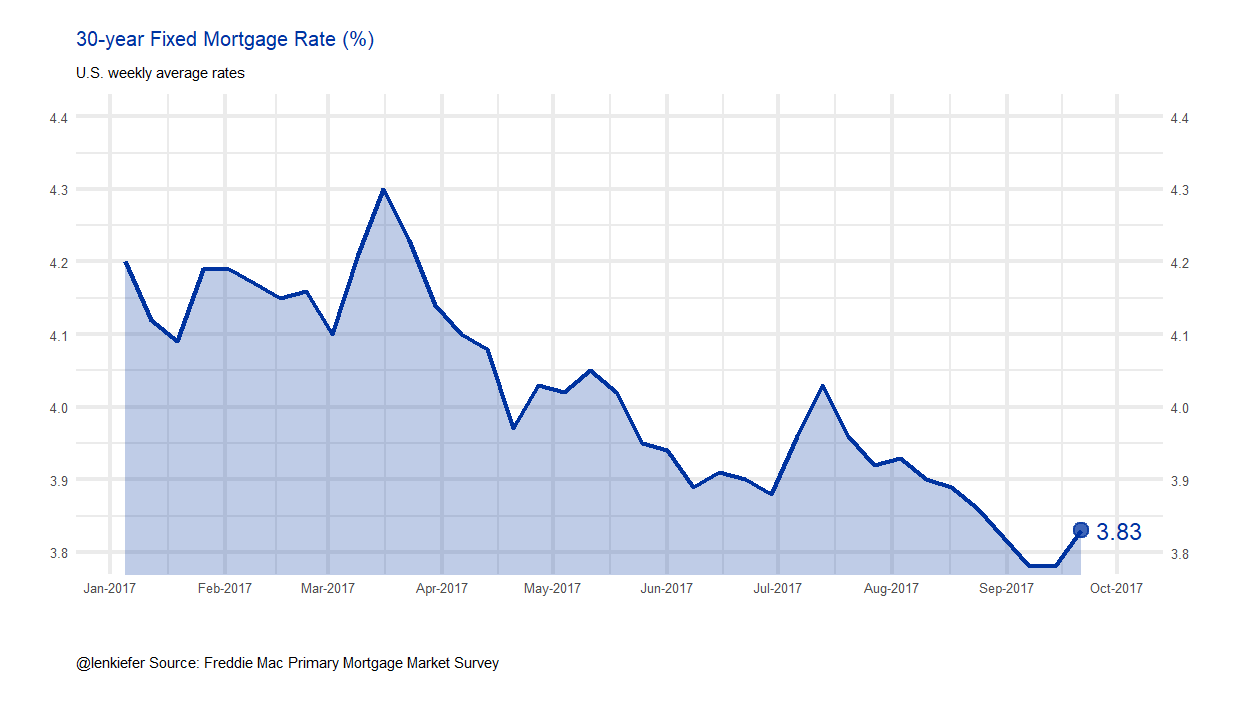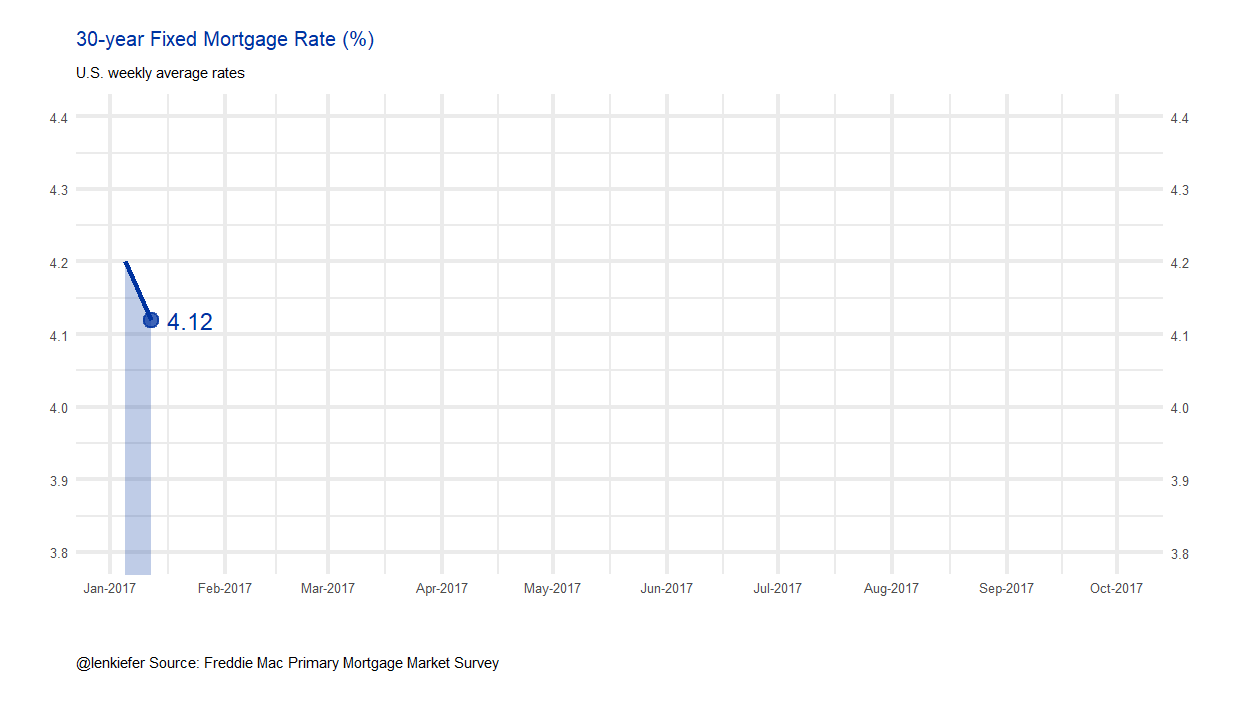 Home sales cool
The National Association of Realtors (NAR) released estimates of existing home sales for the United States. The NAR estimates showed a decline of 1.7 percent in existing home sales at a seasonally adjusted annual rate from July to August 2017. In recent months home sales have shown some weakness, though like with housing starts the year-to-date total is still up from last year.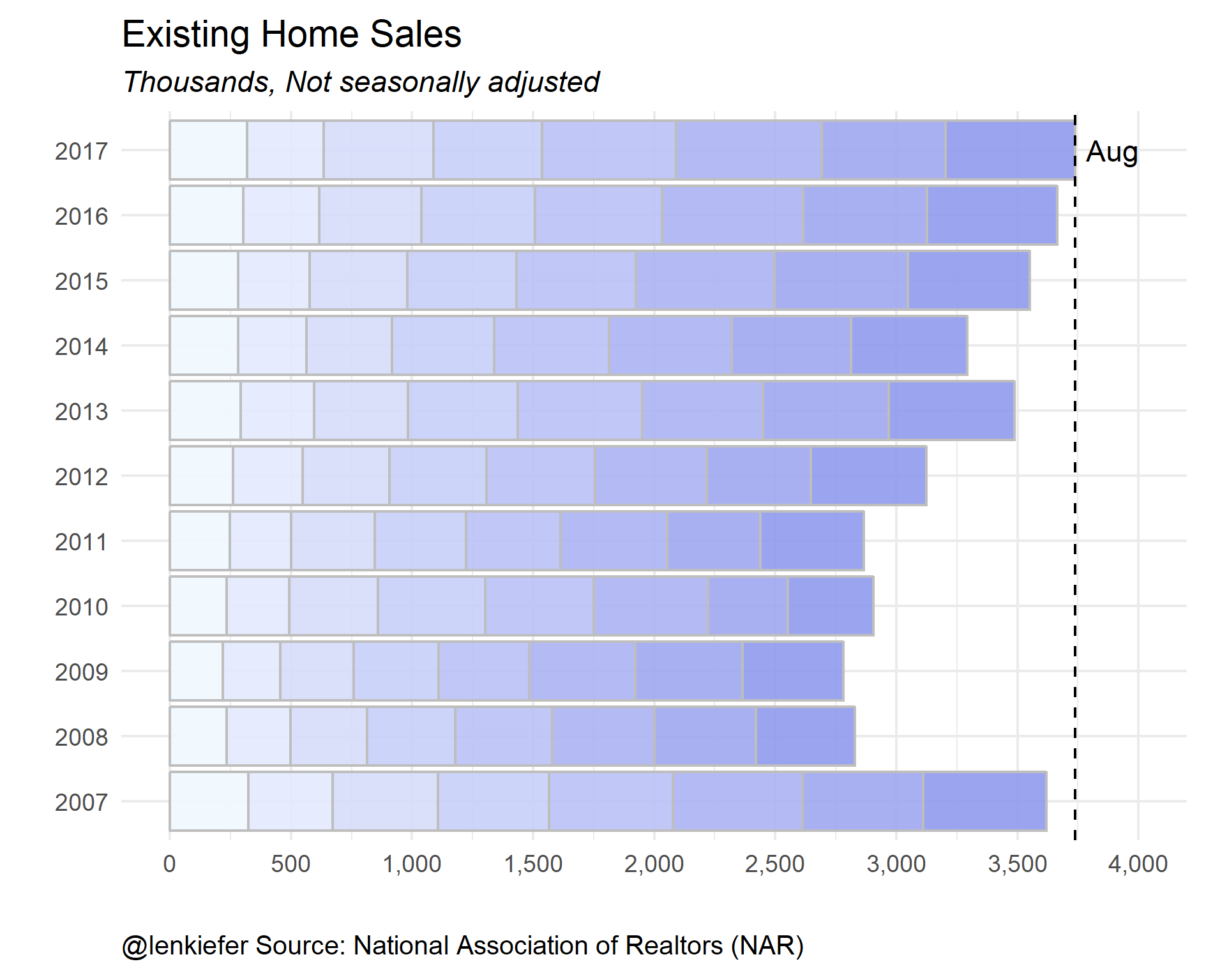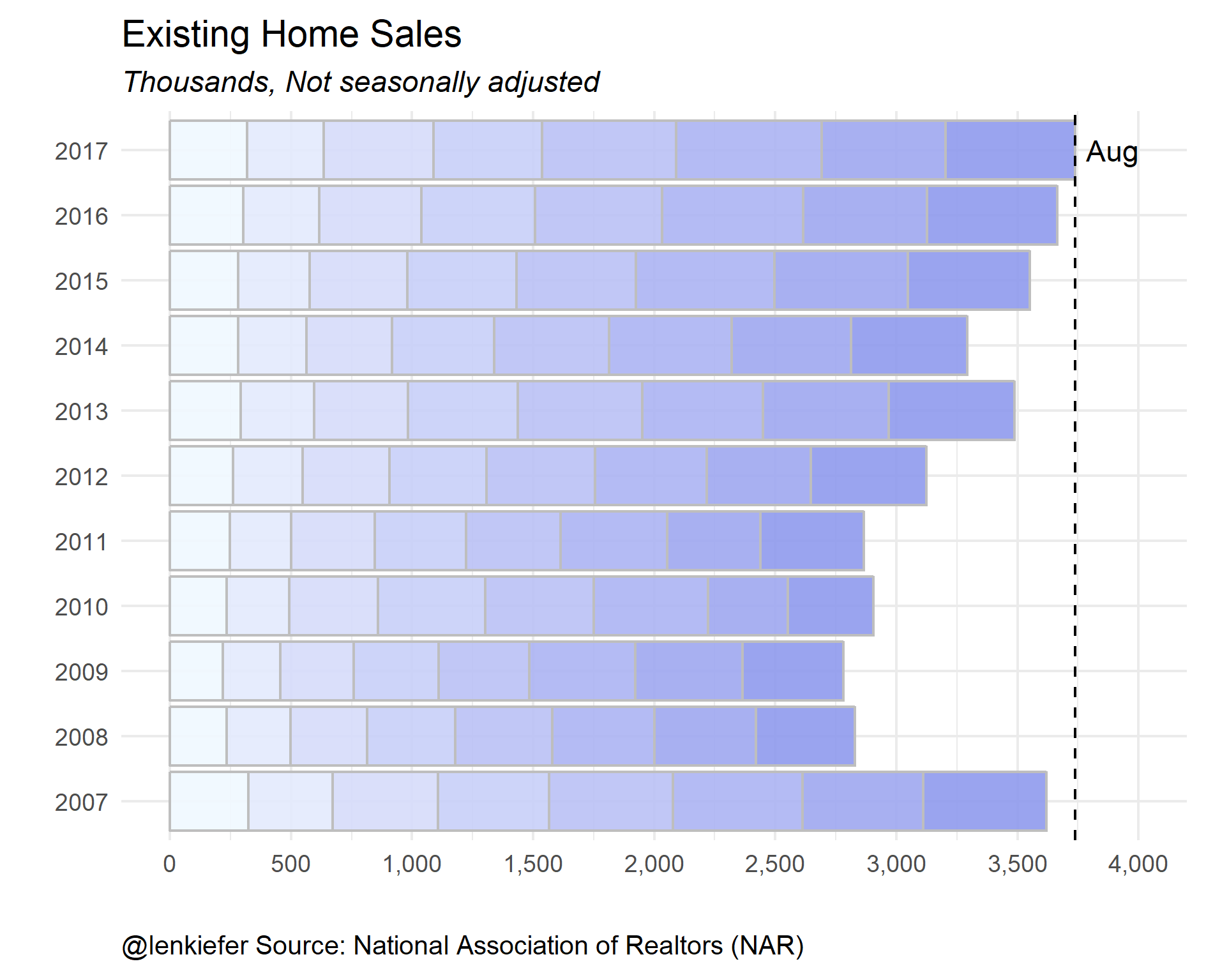 House price growth still hot
The FHFA released updated estimates of their house price index through July of 2017. From July 2016 to July 2017, house prices were up 6.3 percent for the United States. Price growth might be slowing modestly in the FHFA index (see here for some additional analysis) but a rate of over 6 percent is still quite high.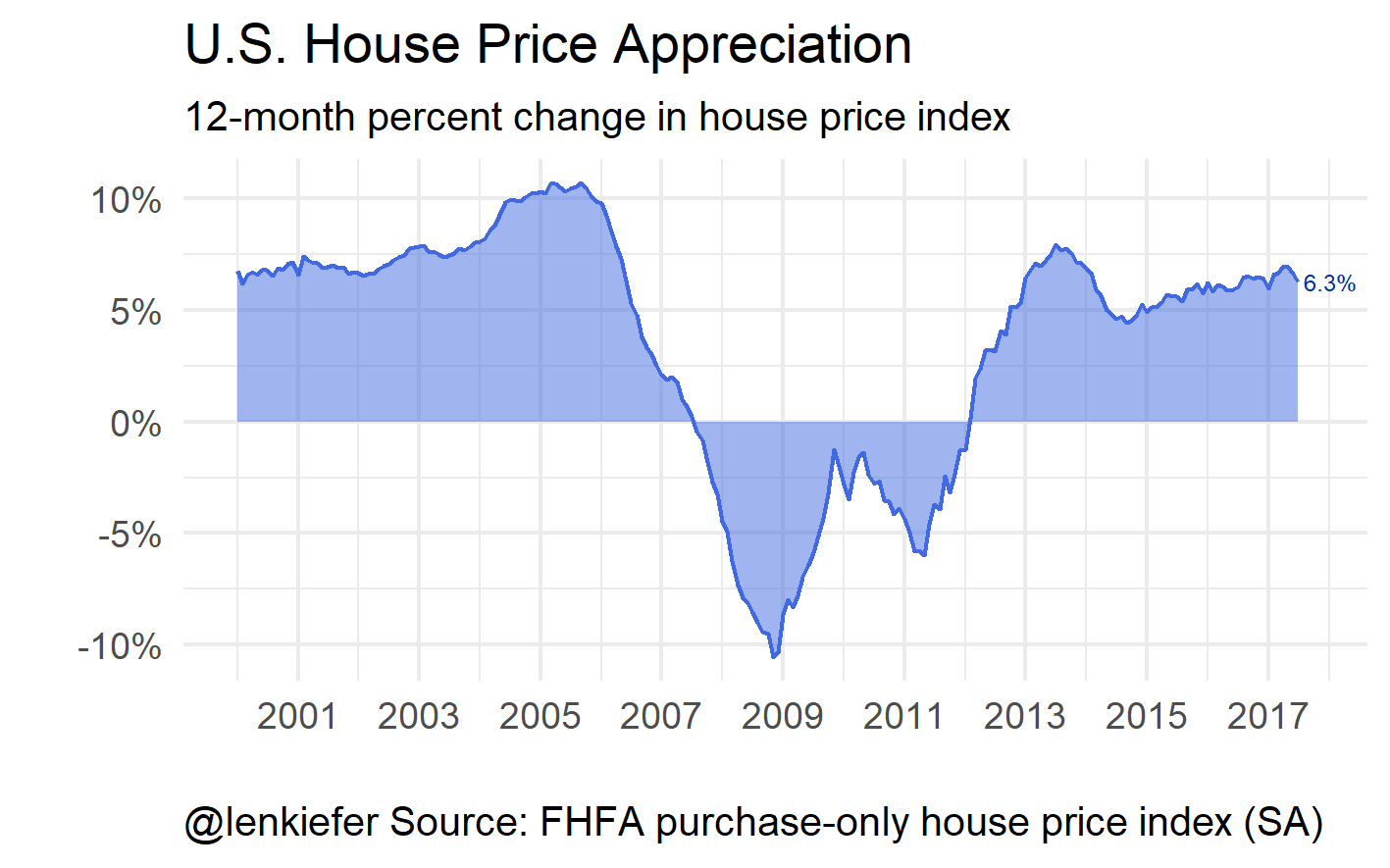 Share!