Another mortgage rates animated gif
IN THE PAST I've told you how I made my mortgage rates gif. In this post I'm make an extension that uses stop motion techniques to reverse course. We'll end up with this: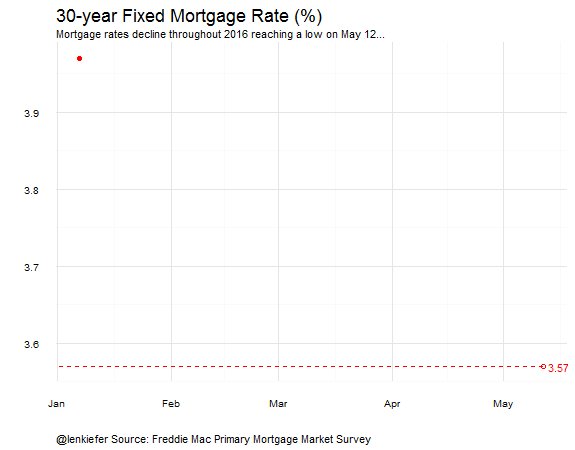 For reference, here's the standard gif I share each Thursday after mortgage rates come out: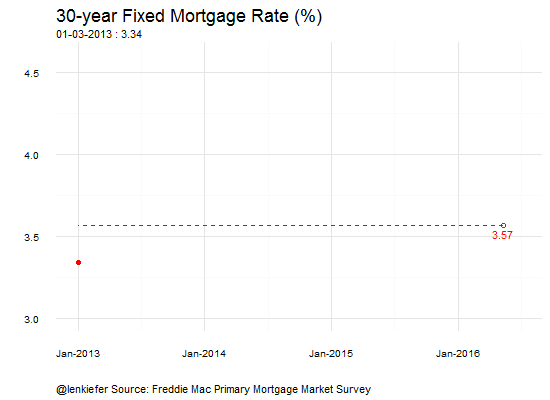 Stop motion animation
While thinking about the week-to-week movements in rates it's easy to lose longer-term perspective. Rates in the week of May 12, 2016 were the lowest in three years. I decided to tweak my animation to give that perspective.
In order to do so I thought I'd first roll forward in time from the beginning of 2016 and then start rolling backward in time. For the standard gif I fix the scales so that you aren't disoriented by movement. But when going backward in time I let the scales dynamically adjust so you can feel the range of data change. I also added some rough easing effects by changing the number of weeks between frames, speeding up and slowing down the animation as we move through time.
The code
Here's the R script to enable the animation:
And the result: